Regular Faculty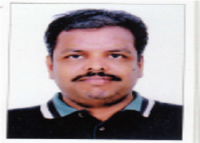 Mr. Radhakrishnan Bala
Sr. Assistant Professor

Mr. Radhakrishnan Bala is a Sr. Assistant professor at XIME Kochi. His profile summary is given below:
Total experience of around 20+ years in solving complex and challenging business problems in the areas of data management, system integration, data-warehousing and analytics, combined with very good leadership, practice development, pre-sales management, and technical skills; 25 years of professional experience; 14+ years in USA;
Founded a services company specializing in various application domains in the areas of data integration, CRM and data-warehousing– building turn-key projects, and, grew the company to $4M in revenues - in three years. Also co-founded a Consumer-to-Consumer web-portal company which specialized in delivering solutions for time-share related rental activities, completed a working prototype, and helped the company to seek initial funding.
Proven experience in opportunity management (responding to RFPs, building pre-sales collaterals, building pilots/PoCs for business problems, client meetings/demos), innovation management (white-papers, PoCs, pilots and delivery accelerators), quality management (implemented a six-sigma black belt project to bring a cost savings of 20L/year for app development) and practice/delivery management.
Accomplished Engineering, Program and Product management professional with 15+ years of experience in application life cycle management from conception to release, and management of direct and remote global teams (for 7+ years) to drive complex applications to successful completion for various clients; Sector experience – Banking, Manufacturing, High-tech; mostly worked on horizontal solutions;
Proven multi-dimensional experience on technical, innovation, software product development, management consulting, system integration and business development fronts;
Key strengths: Organization business strategies, sales/pre-sales support, innovation on emerging technologies, data management/architecture, practice development, application life cycle management, training including soft skills and technology skills, leadership and mentoring.