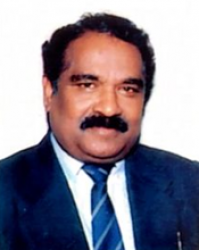 Dr. J. Alexander, I.A.S (Retd.)
Chairman, XIME Kochi
Academic Qualification : M.A in English Language & Literature from Kerala University and Ph.D. from Karnataka University, in The faculty of Philosophy on the topic 'Religion and World Peace a Study'
Work Experience:
Joined Indian Administrative Services in 1963.
After IAS training, worked as Sub-divisional Officer and Magistrate at Kundapur (Udipi)
Joint Director Food Supplies, Bangalore City.
Registrar (Evaluation) of Mysore University, Mysore.
District Collector and Magistrate, Dharwad District, Karnataka.
Director of Agriculture Marketing, Karnataka State.
Managing Director of Karnataka State Road Transport Corporation (KSRTC)
Chairman, Central Coir Board, Cochin. (on deputation to the Govt. of India)
Chairman, Karnataka State Housing Board, Karnataka State Slum Clearance Board, Karnataka State Finance Corporation, Mysore Sales International Ltd, Bangalore Development Authority.
Chairman & Managing Director of Mangalore Chemical & Fertilizers, Mangalore.
Chairman, Bangalore Water Supply & Sewerage Board.
Chairman, Karnataka State Pollution Control Board (KSPCB).
Chairman, National Association of Warehousing Corporations of India.
Commissioner, Bangalore City Corporation
Excise Commissioner, Karnataka State.
Secretary to Government, Social Welfare, Labour & Employment, Health, Home, Revenue, Industries and Commerce, Development and Finance.
Additional Chief Secretary and Chief Secretary to the Government of Karnataka
Lecturer in English in a first grade college of Kerala University.