A "home-grown guru in management education" was how Prof. J. Philip was described by Mr. Thothathri Raman in a special write-up on him in the feature 'Heritage' in an issue of 'Indian Management'. Prof. J. Philip is the Principal Founder and builder of Xavier Institute of Management & Entrepreneurship (XIME) Bangalore, with campuses also in Kochi and Chennai, which is today recognized as one of the top Business Schools in the country. He is currently the Chairman of XIME, Bangalore.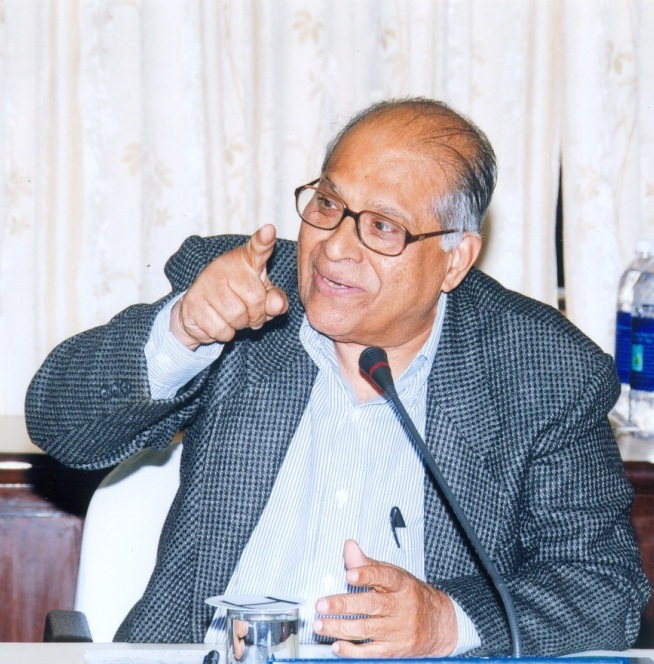 Prof. J. Philip has a unique professional career spanning almost 60 years – having started at XLRI in 1960. He became its Dean in 1970. While at XLRI he co-founded the prestigious PGDM Programme of that Institution. After a very productive stint in industry, he returned to academics as Director of IIM Bangalore (1985-91). Of the several distinctive contributions that he had made to Indian Management Education, two unique ones are:
The founding of the Association of Indian Management Schools (AIMS) in 1988 and
The founding of the BRICS Business Schools Association in January 2009 (ABBS).
He was honoured by the All India Management Association with its prestigious Kewal Nohria Award for Leadership in Management Education in 2011.
In 2009 – XLRI honoured him with its Alumni Life Time Achievement Award.
And The Hindu honoured him in 2017 as a 'Doyen' of Education in Karnataka.
Early Childhood and Education
Prof. Philip was born in Pulinkunnu, a village in Alleppey, Kerala. He completed his graduation from the well-known S.B. College, Changanacherry in 1955 and later did his Law Degree at the Maharaja's Law College, Kochi. On successfully achieving his Law Degree he passed the Bar Council exam very creditably. After a brief stint with Law, he changed his career and focus of interest for ever when he joined the HR Programme of the prestigious XLRI Jamshedpur. This was in the year 1958. He completed his Master's Programme in Personnel Management and Industrial Relations from XLRI in the year 1960.
Early Career Years at XLRI (1960-1971)
Almost immediately on his graduation from XLRI, he joined the Institute as a faculty member. He quickly rose in ranks and recognition to become a professor and Dean in 1970 [at the age of 34]. He was one of the founders of XLRI's prestigious PGDM Programme. His key achievements during this period include the areas of curriculum development, programme administration, faculty and students' management and industry interaction. He also started the MDP division at XLRI. It is at XLRI that he acquired much of his extensive experience in institution building and networking along with a deep commitment and love for business education. After being with XLRI for over eleven years, he left his mother-like institution to join a public sector undertaking SAIL – basically to gain industrial experience.
Education at Harvard Business School (1965-66)
While at XLRI, in September 1965, he was selected for the International Teachers' Programme in Business Administration of Harvard Business School [ITPBA]. This was an extraordinarily valuable experience and learning for him. He particularly recalls four courses of great value for him at HBS: OB, Case Writing and Case Teaching, University Administration and Business Policy.
Career Years at SAIL (1971-1980)
As the Principal of its Management Training Institute he built it to a high level of excellence during his eight-year and three month tenure there. His foremost achievements included; a large number of Management Development Programmes, International Conferences and Leadership Programmes. While at SAIL, he founded the Journal "GROWTH" and developed a number of case studies. He left SAIL with good memories and a feeling of achievement and self-fulfillment.
With the Oberoi (1980-1985)
In the year 1980, Prof Philip joined the Oberoi Group as Vice President (Human Resources) and contributed to the further professionalism of the HR function at the Oberois. He reworked the entire HR system of the company. Some of his significant contributions were:
A career planning system
New appraisal system
A dynamic compensation system
With this private sector exposure at a vantage point having rounded off his experience, Prof. Philip returned to academics in 1985.
As Director of IIM Bangalore (1985-1991)
These six years were a period of tremendous growth for the Institute marked by a series of innovations and pace-setting activities. Academically and professionally the Institute reached a high level of performance and accomplishment with Prof. Philip at the helm. He launched the International Teachers Programme in Management and enabled IIM-B to become a participating institution in the Indo-EC project for Faculty Exchanges and Cooperation comprising seven management Schools of Europe. He is rightly called the "turn-around Director" of IIM-B at a critical time when the institute was facing a multitude of problems, especially union-related and, as its head he was able to transform it into one of the top management institutions of the country.

Founding and growth of XIME (1991- till date)
As a fulfilment of his late daughter Maria Teresa Philip's dream, Prof. Philip founded XIME in June 1991, along with a few other acclaimed academicians and practitioners. The evolution of XIME since then into a premier business school of the country is a measure of his institution building caliber.
Contributions towards institution building in India
Besides XLRI and IIM-B, Prof. J. Philip has been instrumental in founding or nurturing several prominent institutions and organizations such as RMA [Ranchi Management Association], Ranchi Cheshire Home, AIMS(Association of Indian Management Schools) and ABBS(Association of BRICS Business Schools). He was also a founding trustee of the Bangalore International Centre [BIC].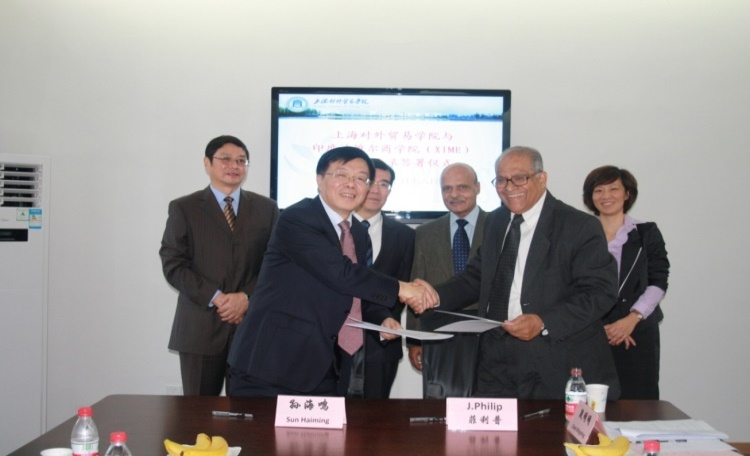 Prof. Sun Haiming, President Shanghai Institute of Foreign Trade, Shanghai and Prof. J. Philip exchanging MOU on 15th October 2011. Prof C.P. Ravindranathan, Hon. Professor XIME looks on.
Publications by Prof J Philip
Along with his contributions to teaching, training and HRD, he has authored a number of books and also presented papers at various national and international fora, many of which have been published in leading journals and magazines. Some of them are given below:
Multiple Stakeholder Perspectives of Higher and Engineering Education-*, *Contributed a chapter titled Leadership and Excellence in Higher Education, Macmillan India Aug 2011
Managing Management Schools: - A Leadership Perspective A festschrift in honour of Prof. J. Philip, President, XIME – 3rd July, 2010
Business Education in India – A Ringside view – Jan. 2009
Global Management education – Country Studies – May, 2009
Institution building in India – Some experiences – Feb. 2007
Management Education in India – Co-editor, March 1989
Management the Simple Way – Co-Author – June 1979

Honours and Awards
Prof. J. Philip is the founder President of the Association of Indian Management Schools (1988-92).
He has been a panel member of the high-status panel of judges for Prime Minister's Trophy for excellence in the performance of integrated steel plants, Government of India.
He was a member of the Project Team in founding IIM-Lucknow.
He was elected the first President of the Association of BRICS Business Schools (ABBS), in January 2009,
Having been the key initiator for the founding of this intercontinental B-Schools Association. He is also the current President of ABBS.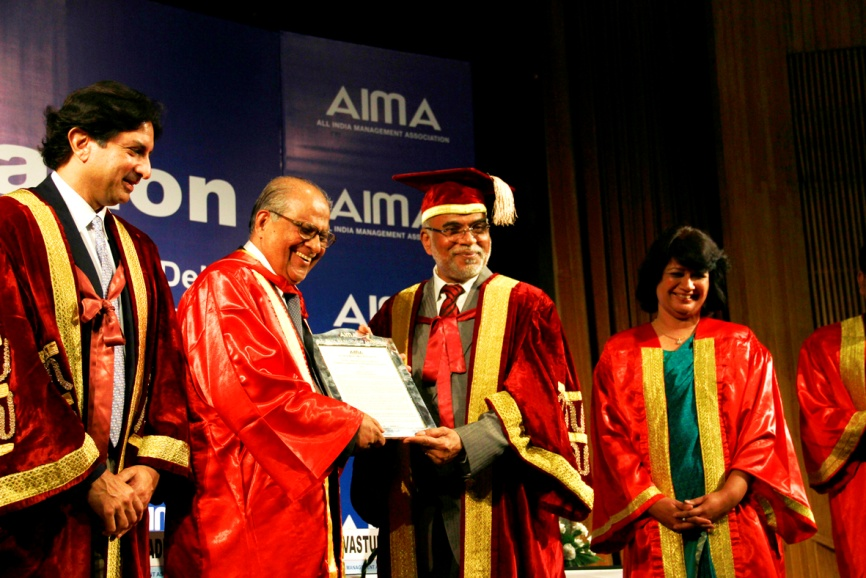 Prof. J. Philip, President XIME receiving the AIMA Kewal Nohria Award for Academic Leadership in Management Education for 2011 from Dr. Narendra Jadhav, Member, Planning Commission, flanked by Mr. Gautam Thapar, President AIMA and Ms. Rekha Sethi, Director General, AIMA.
The Indian Society for Training and Development (ISTD) honoured Prof. J. Philip as its 'President Emeritus' on July 25, 2009, Prof. J. Philip was President of ISTD during 1979-80 when he was VP (HR) of the Oberoi Group of Hotels. It is a prestigious designation conferred on past presidents of ISTD for their outstanding contributions in the field of HRD.
Some of the recent honours are:
Received the 'Life-time Achievement Award for Excellence in the Profession and Societal Contribution', Nov 2009, instituted by the Alumni Association of XLRI, Jamshedpur.
July, 2010: In recognition of his outstanding contribution to the cause of Human Resources Development in the country, Prof Philip was elected 'President Emeritus' of Indian Society for Training and Development (ISTD).
November, 2010: B-School Leadership Award (Dewang Mehta Business School Award) from Business School Affaire & Partner, Amrop International.
Star News 'National B School Awards 2011' in association with Canon honoured Prof J Philip with Life Time Achievement Award on 12th Feb 2011.
'Kewal Nohria Award for academic leadership' in Management Education 2011 instituted by AIMA – 4th September 2011.
'Le Matinal Innovative Leadership Award' - 14th December, 2011
Award for Managerial Excellence by Madras Management Association on 6th July 2012.
'Dr Suresh Ghai Memorial Award for Outstanding Management Education Leadership' at the Higher Education Forum's [HEF] Teachers' Day event on Saturday, 3rd Sept. 2016.
'The Doyens – Guardians of Knowledge': an initiative from The Hindu Group to recognize and highlight the exemplary educationists in Karnataka recognized him as 'Doyen of Management Education' for his outstanding commitment to Management Education.
Future Kerala newspaper recognized Prof J Philip for his outstanding contributions to Management Education with the 'Golden Leaf Excellence Award' at the Future Kerala Education Conclave 2017 on 21st June 2017.
'Dr KCG Verghese Excellence Award' for his outstanding academic achievements, as a part of the Golden Jubilee Celebrations organized by the Hindustan Group of Institutions in Chennai on 28th July 2017